Commercial Decorating
Christmas Décor holiday decorating professionals are trained to be the very best at their craft. This includes the design and installation of commercial properties. When you use Christmas Décor for holiday lighting and decorating services, you can be sure that your holiday lighting decorations are installed by professionals in the safest and most efficient manner possible.
Our staff will install our premium quality lights and greenery that will keep your holiday crowds warm, fuzzy, and shopping. From mom and pop stores to entire malls our decorators have the proper knowledge and design skills to get the job done right.
We Provide Our Clients With:
Complete Design
Custom Installation
Proactive Service
Takedown & Storage Options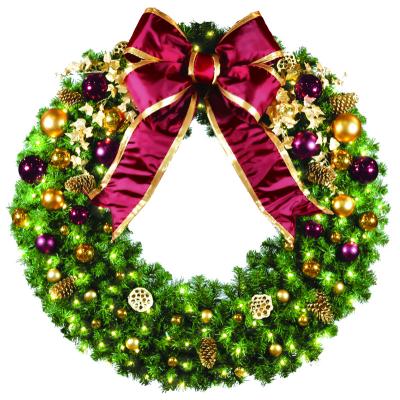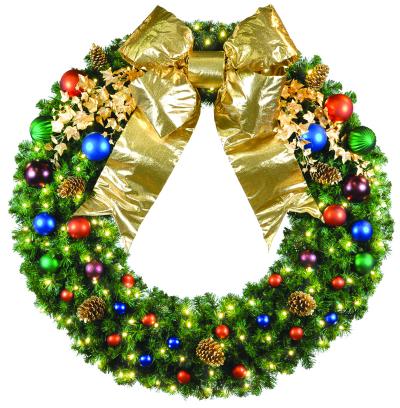 View Our Christmas Catalog Below:

Ready to Get Started?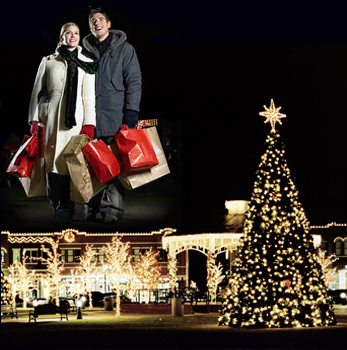 Click Here to View Commercial Gallery

STREET LIGHT FLAGS: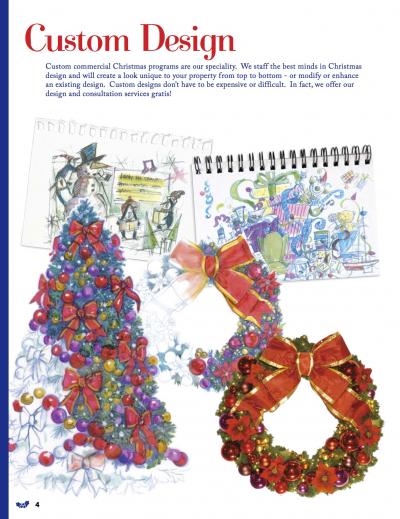 Trigger the Holiday Shopping Mood
It's no secret that sales peak during the holiday season. The presence of holiday decorating lets customers know that the season is upon them. For most retailers, the holidays are the make-or-break season, so it is wise to leverage every possible opportunity to bring more traffic into your business location.


It's A Great Way to Attract & Retain Customers
Why have people been decorating for the holidays for centuries? Because holiday decorations create a warm, comfortable environment. Attractive decorations grab the customer's attention. Whether you are in retail or leasing to others, customers aren't in a hurry to leave a pleasing environment.

Get Noticed: Highlight Your Storefront
The holiday season is a very competitive time for your business. By highlighting your storefront you immediately draw attention to the most important thing on the block- YOUR BUSINESS! Holiday decorating can dramatically improve the atmosphere around your business and set you apart from the competition.


It's an Opportunity to Enhance Company Morale
Much like you, employees prefer a comfortable atmosphere at the workplace. The presence of holiday decor marks the beginning of a busy and enjoyable season for your employees. The boost in morale will be reflected in everyone's job satisfaction and your clients will definitely notice the positive shopping experience. Your employees are sure to thank you for going the extra mile to create a welcoming work atmosphere.