Why We're Different
Professionalism
As the premier holiday and event decorating company in St Louis Missouri, Christmas Décor professionals are well recognized as the "Go-to" Holiday Decorating experts in 30+ Countys that we service. We evaluate and map residents' property, listen to their desires, and create holiday lighting and decorating plans that accentuate the unique features of their home and its landscaping.
Our professionalism is truly second to none and our decorators are well versed in the requirements of a world class holiday installation.
Extensive Design Training
Comprehensive Electrical Instruction
Precise Installation Methods and Techniques
Annual Continuing Education
Thorough Ladder & Roof Safety
Strict Electrical Safety Measures
Courteous, Uniformed Crews
Completely Insured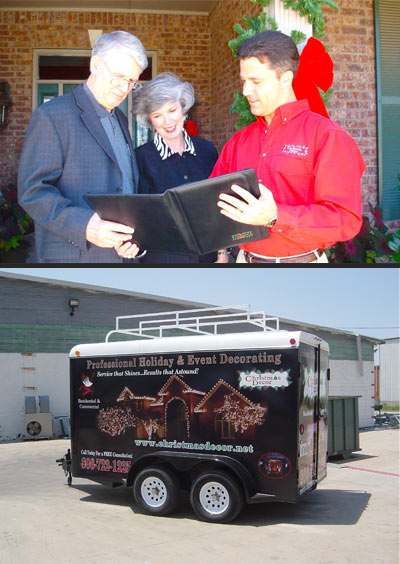 Premium Products
St. Louis Christmas Decor's commercial-grade decoration is built to last, lighting up your Christmases for years to come. Reliable, durable, and long-lasting, our lights look great, without the hassle of fixing knotted cords and burnt-out bulbs. Our team uses only the very best for a difference in quality you can see from the first time they light up. We'll take care of the hard work and heavy lifting, ensuring your display is safe, festive, and shining bright-- and leaving you free to make the rest of your holidays merry.
Consistency from Season to Season
Energy Friendly LED Lights
Super-Bright Bulbs
Property-Friendly Fasteners
Lush, Realistic Greenery (Lit & Unlit)
Safe, Commercial-Grade Electrical Components
UL-Rated, Outdoor Extension Cords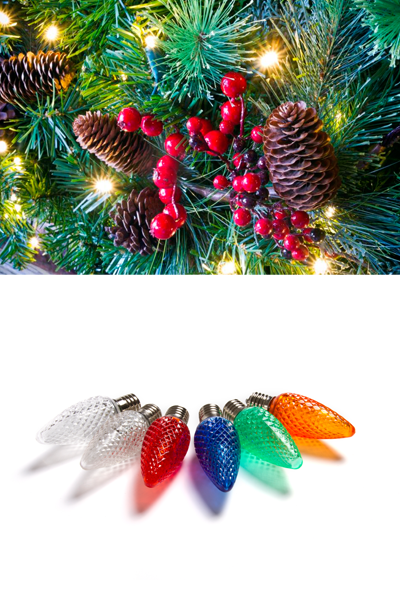 All-Inclusive
We want to provide you and your loved ones with an outstanding holiday season, free of the complications and stress of designing your own display. That's why we're here– to offer you the full-service deal on a remarkable display. From design and installation to proactive maintenance to removal and storage, we're your best choice to take care of every step along the way. We understand what you want for your home: the right decorations, quick service, and the greatest attention to every detail. St. Louis Christmas Decor offers it all.
Design Unique To Your Property
Property Friendly
Thorough Installation
Proactive Service and Maintenance
Convenient Take Down Service
Trouble-Free Storage
Flexibility Upon Renewal
Automatic Décoration Replacement
Ability to Build Display Over Time
Annual Consultations
We look forward to YOU becoming one of our valued clients!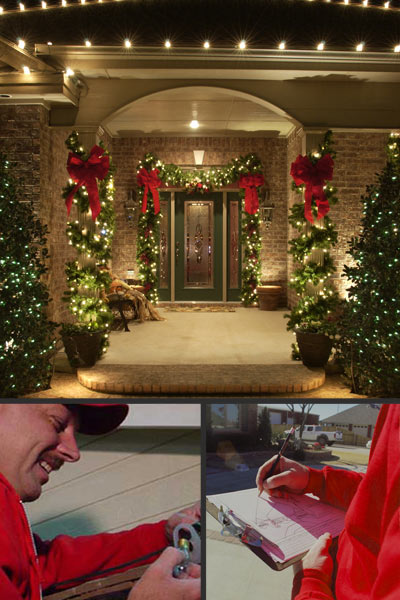 Philanthropy
Christmas Décor is actively involved in philanthropic efforts throughout our local communities. We have a heart to make sure that everyone has a Merry Christmas and our local franchises are encouraged to be actively involved giving back to their territory areas. Some things we do to give back :
Décorated Family Program - Christmas Décor national which provides free holiday decorating to military families who's loved ones are serving overseas.


Ronald McDonald House - Our holiday decorators provide decorating free of charge to Ronald McDonald houses throughout the USA in order to provide a bright holiday season for families who are going through a tough time.


Local and Regional Charities - our franchisees participate in multiple local and regional charitable organizations throughout the USA and Canada.


Special Circumstances - our franchisees have a heart to give back to the community and families who are in need.